*PRIVACY POLICY- Your Details are Safe With Us. They would not be sold or rented out, We HATE SPAM!

Be the 1st to get update on our discounts, Special offers, FREE stuffs etc by filling the form below.
Pls fill even if you are not buying for now.
N860/USD
Price may change without notice
Minimum you can buy $100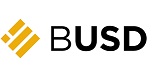 Buy BUSD from your bank account


Direct payment option
* PREFERRED (provided it is not illegal funds/money laundering).
Instant cash funding available in our office (By appointment ONLY)

Pay directly into our bank account WITHOUT VERIFICATION
and get funded immediately.
TO SEND MONEY TO US DIRECTLY FROM YOUR
PERSONAL BANK ACCOUNT is as simple as ABC:


A. Make sure you have a personal bank account with any bank in Nigeria.
B. Fill the form below or send the details via whatsapp to get our bank account details. Please do not share our given bank account details with any 3rd party.
C. Send money from your given personal bank account ONLY to our given bank account details. Internet banking transfer is acceptable provided all details are in your name.


Please check our terms of service before or when dealing with us.
Funding available is our office, please call to notify us before coming. Any other visit(s) to our office is
by confirmed appointments ONLY

Setup your ABSOLUTELY FREE Binance Exchange
CLICK HERE

Interested in buying from us?. Please fill the form below to get our bank account details.

* Please honestly fill all fields. All fields are mandatory.
If per chance the form would not submit please send all the information requested from your email address to info{at}pccontrollers.net and or sms same to 08097015999. Click to chat with us on whatsapp
Watch how to buy perfect money from us
Click here to watch on Youtube. Please click the subscribe button to see more of our videos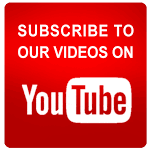 Your registered GSM No that will ONLY be used to communicate with us. Entry format eg 08097015999

Call/chat our hot lines
08097015999

Phone support available
Mon-Fri. 8am-5pm ONLY
Click NOW to
Call us

Full and correct home address please
Full names as shown in your bank account