sell perfect money in Nigeria
buy perfect money in Nigeria
Instant Funders is an eCurrency exchange service providers that allows clients to buy perfect money into their accounts using Nigeria local currency. You can also sell perfect money to us. Our service is primarily for Nigerians.

At Instant Funders, we are perfect money exchangers of repute and we pride ourselves to instantly fund perfect money account for both small and large orders efficiently. We do not delay, we fund your perfect money accounts instantly. Our numerous client testimonies speaks for us!.

Kindly fill and submit our newsletter form and be the 1st to get updates on our discounts, special offers, FREE stuffs etc. You can also join our ecurrency facebook group page for our latest updates.
Buy | Sell Perfect Money
We Buy NIL/USD
We Sell NIL/USD
Prices may change wit9out notice
Minimum buy $10, sell $20
• Everyday availability of unquantifiable stock of Perfect Money.
• 20 years of tested and proven business integrity, you can make large payments into our bank account and go to sleep.
• Well located physical office with long working hours you can always come to, we take your orders from Monday to Friday.
• Good support staff with good customer care.
• We surely deliver on our promise else you get your money back.
Customers Testimonies

Click Here to WIN $20 in our Weekly Special offers
Satisfied with our service? Let the whole world know it, Please fill our
Testimonial Form

WHAT'S NEW FOR THE WEEK
Always check here for what is new for the week




sell perfect money in Nigeria
Call our hot lines
08097015999
08088340051
Phone support available
Mon-Fri. 8am-5pm only
Proudly Nigerian
Why choose us?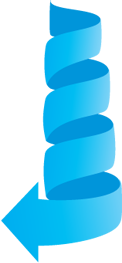 Be the 1st to get update on our discounts, Special offers, FREE stuffs etc by filling the form below. Pls fill even if you are not buying for now
*PRIVACY POLICY- Your Details are Safe With Us. They would not be sold or rented out, We HATE SPAM!

Click join us on facebook logo above to be a member of our ecurrency group
FREE Newsletter! Sign Up Here