WHAT'S NEW FOR THE WEEK
Always check here for what is new for the week

OFFERS FOR THE WEEK
Pay us in dollars and we would fund your PM account
Instant Funders is an eCurrency exchange service providers that allows clients to
buy bitcoin, perfect money,
ethereum, litecoin amongst others into their accounts using Nigeria local currency. You can also
sell
bitcoin, perfect money, ethereum, litecoin to us. Our service is primarily for Nigerians.

At Instant Funders, we are
ecurrency exchangers
of repute and we pride ourselves to
instantly fund your account
for both small and large orders efficiently. We do not delay, we fund your accounts instantly. Our numerous client testimonies speaks for us!
We Buy We Sell
N345/USD N370/USD
N345/USD N370/USD
N345/USD N370/USD
N345/USD N370/USD
Prices may change without notice Minimum buy $10, sell $20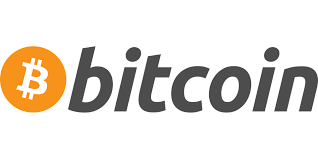 Advertorials

Make money
3in1 eCurrency seminar
Dynamic website
Website packages
VTU package
SEO seminar
Free downloads
DIgital Marketing
Place your Ad
Place your Ad
Advertorials


CAVEAT EMPTOR - BEWARE OF FRAUDSTERS
cloning popular websites like ours and who engage in other similar activities to perpetuate fraud. Please ensure you call, make due diligence search/enquiries, physically visit our office if you are in doubt or suspicious of fraud before you transact with us or any exchanger.
We are not financially liable for any loss(es) incurred as a result of your negligence
.
We Buy We Sell
N345/USD N370/USD
N345/USD N370/USD
N345/USD N370/USD
N345/USD N370/USD
Prices may change without notice Minimum buy $10, sell $20
Call our hot line
08097015999

Phone support available
Mon-Fri. 8am-5pm ONLY
Call our hot lines
08097015999

Phone support available
Mon-Fri. 8am-5pm ONLY
Call our hot lines
08097015999
Phone support available
Mon-Fri. 8am-5pm ONLY

Click NOW to
Call us